Are you the owner of a vacation rental property and thinking about a change? Or are you becoming a proud owner of a new vacation rental property?
Nowarent is a vacation rental agency whose goal is to reach the maximum potential of your accommodation. We have three types of services that we can offer depending on your needs and our available resources:
Booking (rental services)
Booking and Checkin/out
Booking, Checkin/out and Maintenance
If you want more time for yoursel, but at the same time to offer professional service to your guests, you are in the right place. Nowarent has the tools and knowledge to do it.
What Nowarent can do for you in 10 points if you become our client:
We hire professional photographers at no cost to you to get the best pictures of your accommodation
Advertise accommodation on all relevant portals so that your accommodation is available and visible to everyone
We completely take over the communication with the guests until the moment they are accommodated
We create and deliver informative materials to guests so that their stay is planned and pleasant
We cover the administrative part of your work in sending invoices, you don't have to do anything
You are exempt from the calculation and payment of VAT if you are a flat-rate renter or a non-resident
Facilitates the guest registration process in eVisitor or we do it for you
We create a 3D scanning, or a virtual tour of your accommodation at no cost to you if it is a holiday home
We are implementing a smart lock to enable guests for self checkin
We create a creative digital welcome book in which guests will have instructions about your accommodation and local attractions
You need a full management service?
For those who will need a complete service, we assign a property manager who will take care of your accommodation instead of you. We also organize cleaning through our partners and washing and ironing of bed linen after guests leave. If your accommodation is a holiday home with a pool somewhere in Istria, contact us and describe your needs. Looking forward to meet you and hear about your property.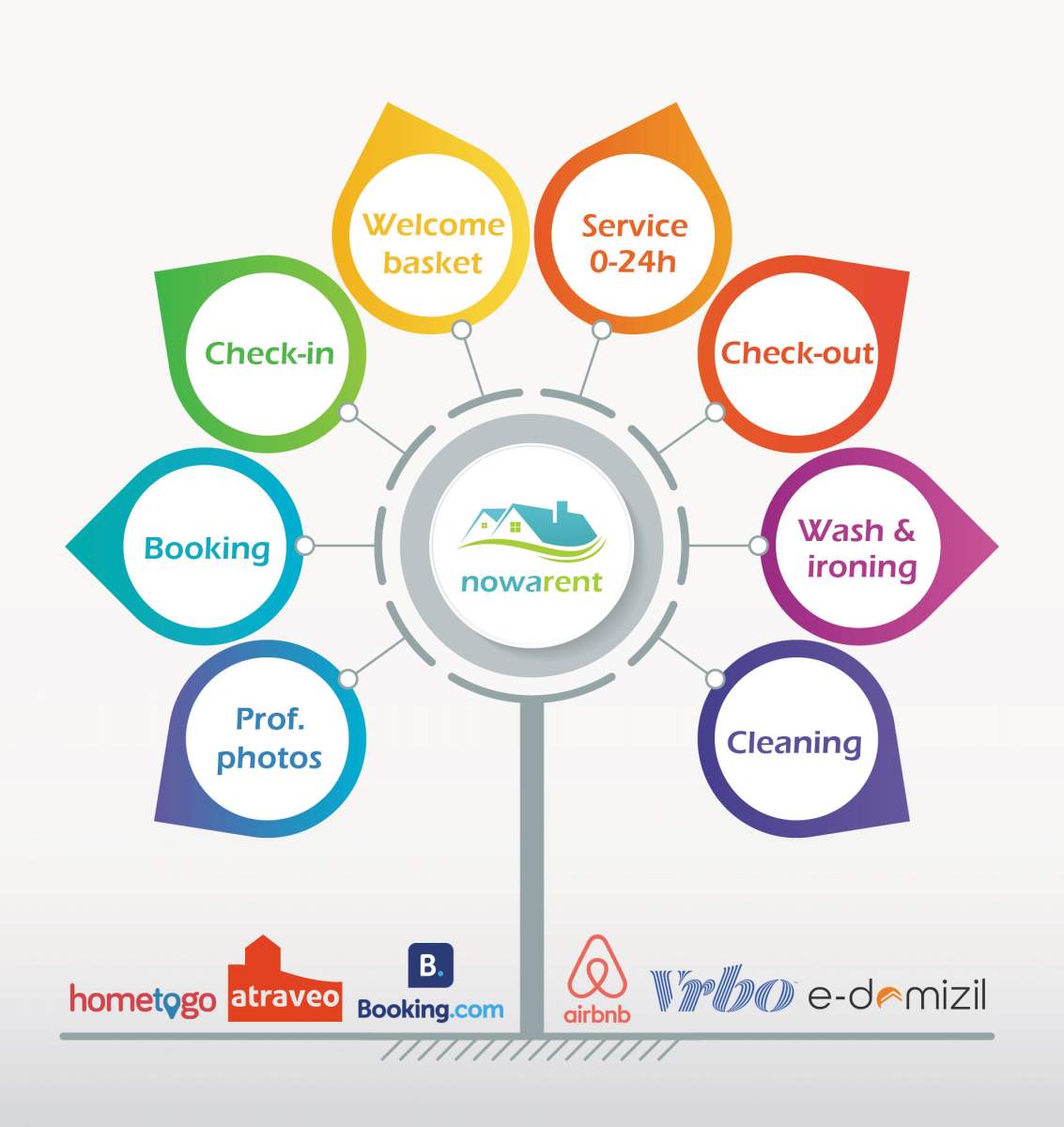 You own a holiday home in Croatia but you live in another country?
In that case, you are a non-resident. Non-residents, owners of holiday homes for rent, are required by law to pay VAT and keep business books. However, if you choose to work with Nowarent, you don't have to!
Nowarent is a travel agency that operates in its own name on behalf of the homeowner. Due to our business model, non-residents become like homeowners who live and work in Croatia.
This also means that the obligation to pay VAT is transferred to Nowarent and that you will not have the cost of keeping business books as if you had a company.
In addition, we can offer additional services for non-residents depending on the need and possibilities. For more information about the service, contact us today!