Categorie selezionate
Inizia il tuo viaggio con stile
Abbiamo selezionato le categorie più interessanti dei nostri alloggi per una ricerca più facile.
Trascorri le tue vacanze con i tuoi cari con stile!
Alloggi selezionati
Trattati come un re
I nostri alloggi selezionati sono stati selezionati perché sono i migliori venditori, i più votati dai nostri ospiti o offrono un servizio eccellente.
Cosa Dicono I Nostri Ospiti
Feedback degli ospiti
I nostri alloggi si trovano su tutti i principali portali di prenotazione e qui puoi trovare alcune delle recensioni degli ospiti dal portale come Booking, Airbnb, VRBO e altri.
Latest Articles & Tips
Stay Updated With Blogs
Here you can find our latest articles or tips which we find important to share with you. Also, important news about COVID-19 you can find here.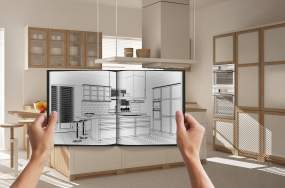 Le 6 migliori trasmissioni di makeover su Netflix
Emisije prikazuju renoviranja raznih vrsta objekata, od privatnih smještaja do obiteljskih kuća....Di più
Posti fantastici da visitare in Istria
Stai pensando di visitare L'Istria? Questi sono posti che dovete assolutamente visitare per vivere il meglio...Di più